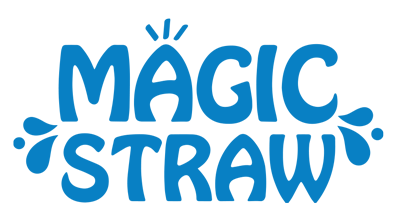 As the milk passes between the dragees inside the straw, the milk gets to your desired taste. These dragees are without any artificial colors, preservatives, and transgenics, and compared to flavored milk, they are fat-free and contain 75% less sugar and can be stored for up to 3 years. Picola milk straw does not include the amino acid phenylalanine, so its consumption is not a problem for people with PKU.
Now we are the only and the first producer of flavored milk straws in Iran. This product is available in 6 popular flavors banana, strawberry, chocolate, caramel, biscuit, and strawberry banana for different tastes.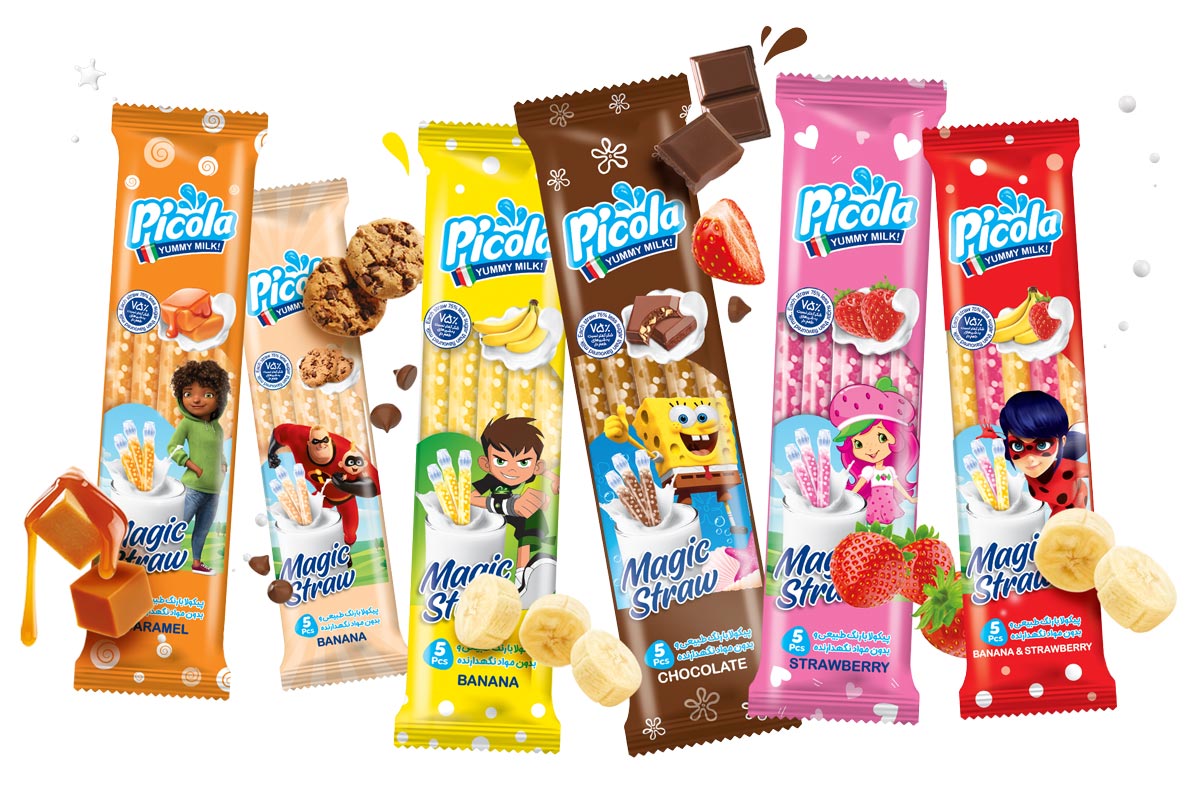 This refreshing and healthy basil seed drink is a great and healthy thirst quencher. Basil seeds are known for their health benefits, which include reducing stress, cooling the body, and facilitating digestion. This drink can also be enjoyed as an accompaniment to snacks or as a tasty thirst quencher.
we have established a strong research and development team that is continuously improving the production and quality standards of the products. With a comprehensive understanding of Picola products and long-term experience in manufacturing and production, with our enthusiastic and determined team, we are proud to say that we have shipped many orders to various countries.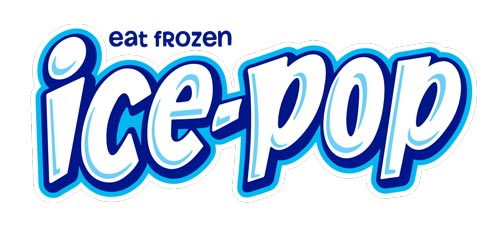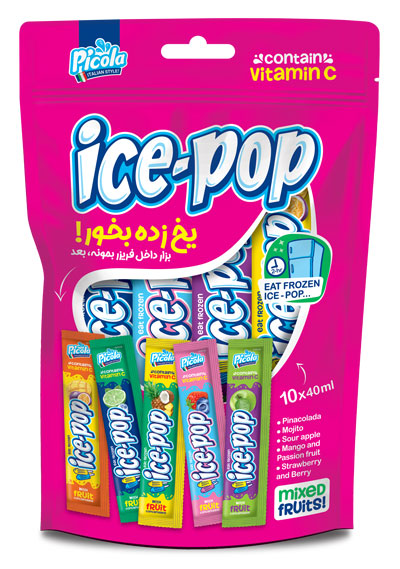 Picola ice pop will satisfy your desire whenever you need a cool drink.
Picola ice pop will satisfy your desire whenever you need a cool drink.
5 different and attractive flavors of mojito/ pina colada/ strawberry and berry/ sour apple mango and passion fruit are in each package.
Each one has great refreshing flavors suitable for vegetarians, is gluten-free, and has no preservatives, Contains vitamin c, no artificial colors, and no caffeine.
Leave it in the freezer for a few hours at -18 degrees, and then it can be consumed at any time of the day or night. Freezing time may vary depending on your freezer, but it is worth waiting for! For the tastiest pop, let it melt for 30 seconds before eating.
Contains fruit concentrate
Each pop has only 28 calories
NON-GMO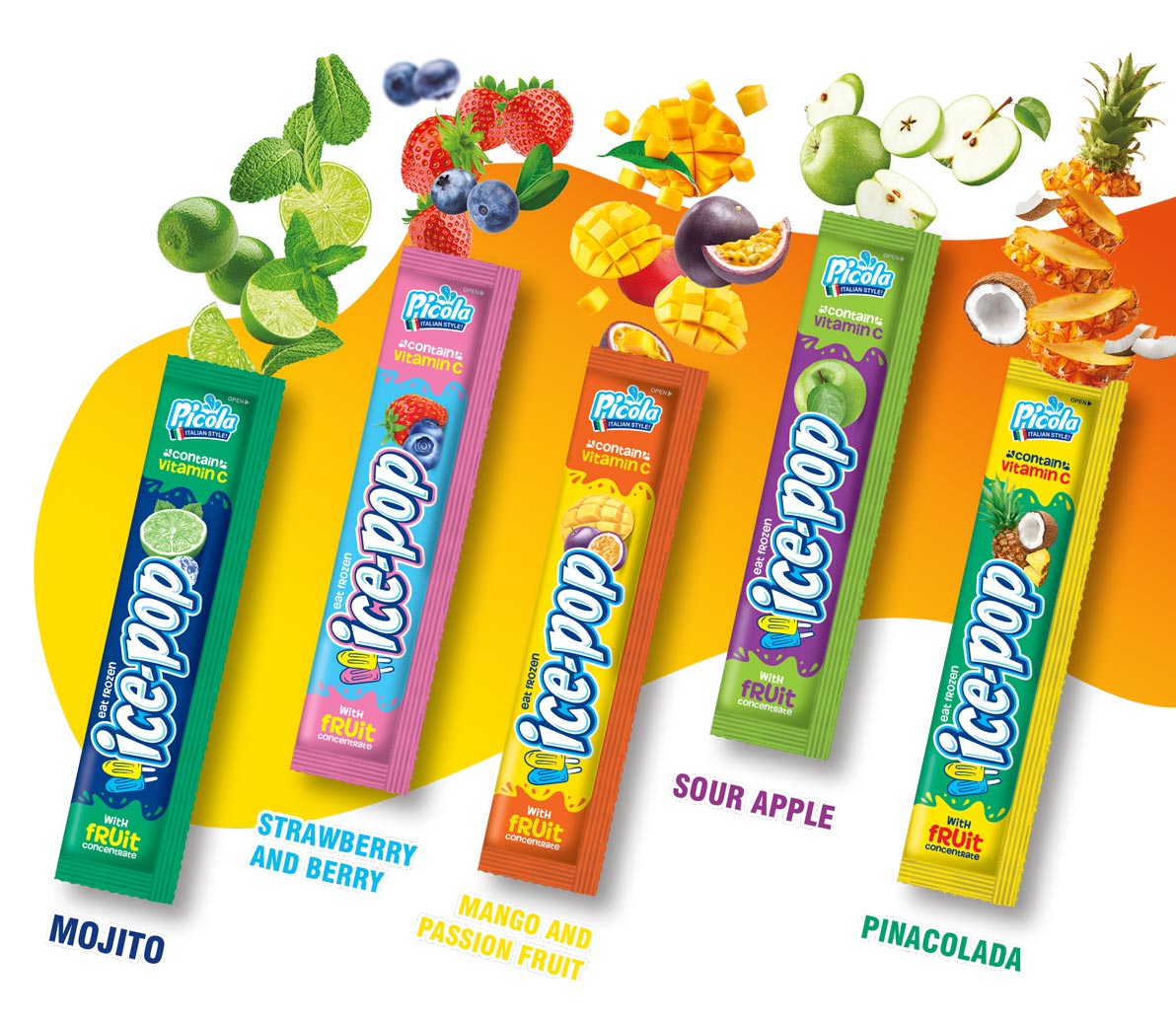 This delicious 2-layer knotted snack has a unique taste. The first layer is a delicious salty cracker, the second layer is finished with pure milk chocolate. These chocolate pretzels can be a staple snack and are sure to satisfy any sweet and savory fan!
Pretzels with milk chocolate are really delicious. If you're looking for an exciting way to enjoy the combination of crunchy pretzels dipped in milk chocolate, Piccola Chocolate Pretzels will not disappoint you.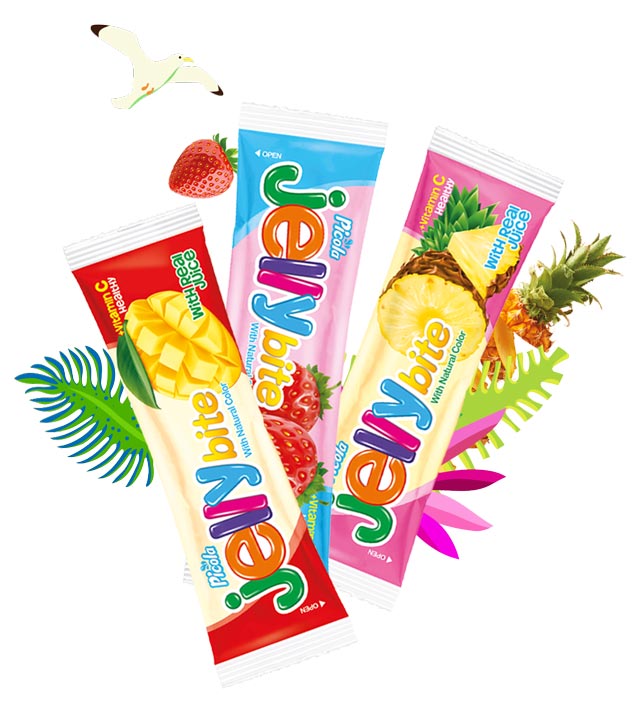 A light and healthy dessert and snack
The most important property of jelly is the gelatin in it. Gelatin, which is a type of protein found in bones, can be beneficial for the health of the body's bones due to the presence of some essential amino acids. Besides, there is some calcium, iron, sodium and potassium in gelatin, and you can get a lot of these micronutrients by consuming one serving of jelly.
No need to spend time and energy preparing powdered jellies
Another nutrient found in jelly is collagen, which has the following properties
Useful for the digestive system
Improve the condition of the joints
Prevents from osteoporosis
Helps calm the mind
Jelly Bite has all the properties of jelly and in addition, it is free of any artificial colors and flavors and has no preservatives.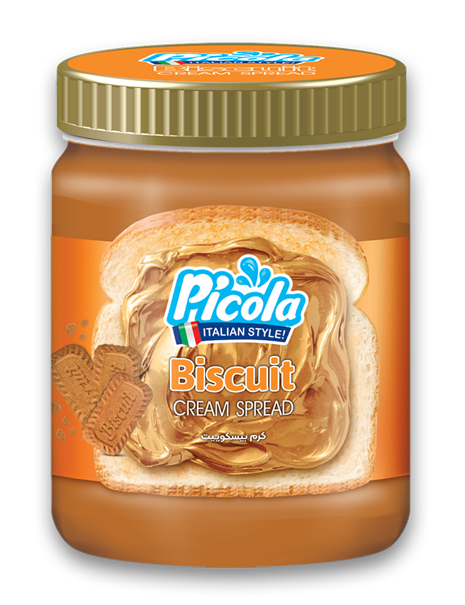 A wonderful and nutritious snack
Picola Biscuit spread is a special and unique product made from a unique and high-quality biscuit that is made from the freshest and highest quality raw materials to provide a useful and healthy product to families.
The presence of protein, carbohydrates and fiber has made its high nutritional value one of the reasons to attract people's attention.
hazelnut and chocolate spread
is a new unforgettable experience
Most people love chocolate, chocolate spreads are one of the most popular products that are consumed both for breakfast and as a snack. The attractive taste and texture of this product motivate people who don't want to eat breakfast. If you want to have a day full of energy and happiness, be sure to start your day with some chocolate. Now, if this chocolate is mixed with hazelnuts full of nutrients and useful substances, it will multiply the stability and stability of this energy. In addition to bread, you can combine Picola breakfast chocolate with cookies, biscuits, croissants, fruit, and ice cream.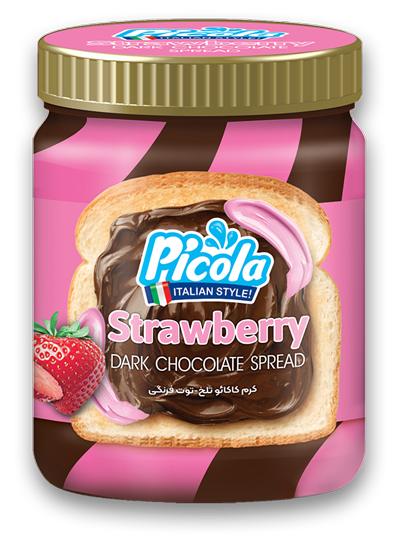 Picola's two-color chocolate spread is a wonderful combination of chocolate and strawberry, with a natural flavor and without palm oil.
The sweet and pleasant taste of strawberries along with the classic taste of dark chocolate brings a new and exciting combination to consumers.
Picola's hazelnut chocolate spread produced with the freshest ingredients and the highest level of quality is a wonderful combination of hazelnuts, skim milk, palm oil-free, natural flavors and some cocoa to provide you with an exciting and delicious chocolate hazelnut treat.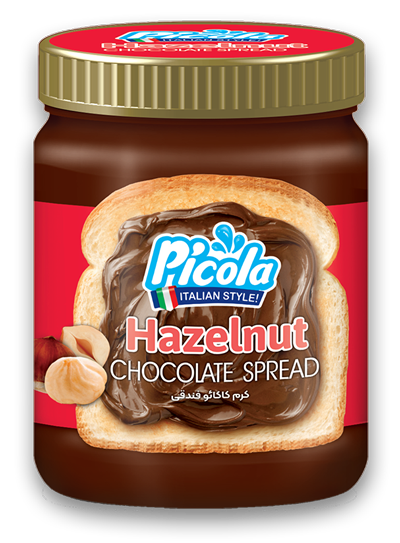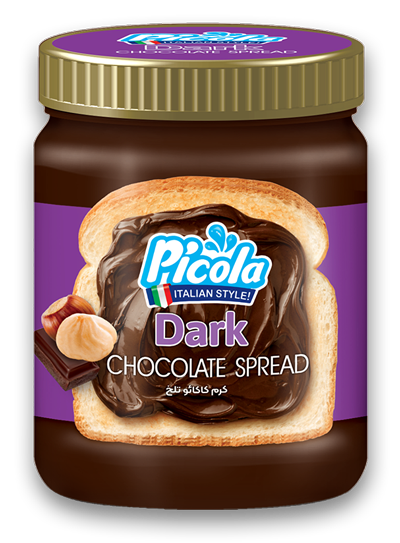 Picola's dark chocolate spread is a wonderful combination of hazelnuts, skimmed milk, palm oil free, natural flavors and with less sugar and more cocoa to provide you with an exciting and delicious chocolate hazelnut treat that you can't stop eating. We strive to make sure we provide you with the best possible product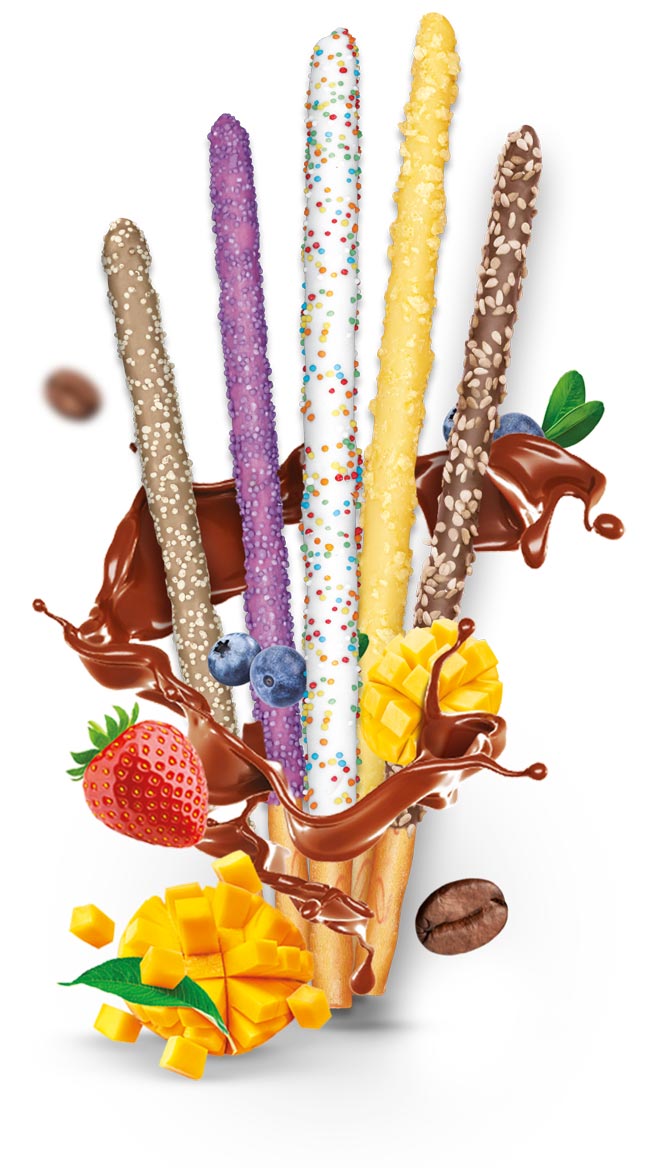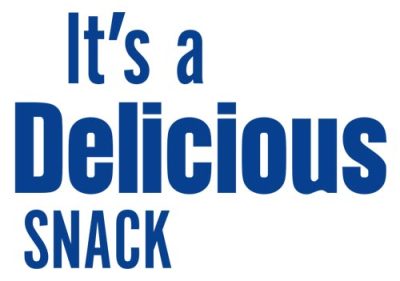 Suitable for the reception at parties and gatherings
chocostick considered a popular snack in many European and Asian countries.
As the name suggests, it consists of vanilla crackers and Dutch chocolate.These seeds are added to these two parts. These seeds change depending on the taste of chocostick with nuts or dragees of the same taste.
Crunchy and sweet biscuit cracker with a thick chocolate coating, the end of the cracker is uncoated so that it is easy to hold in the hand without sticking.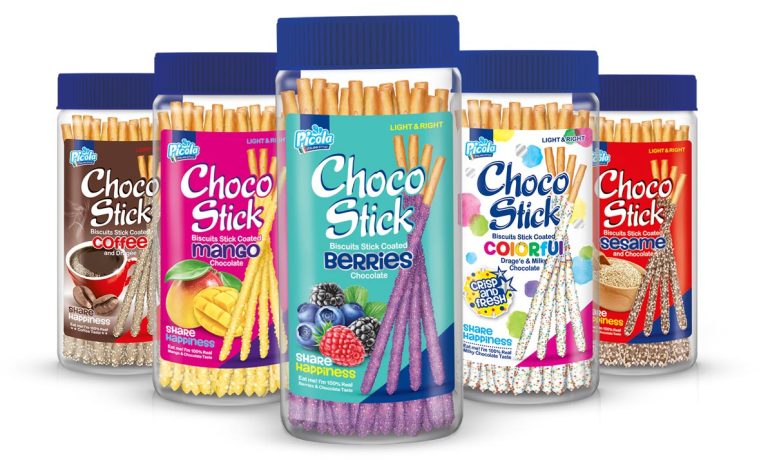 It is produced in 14 different flavors